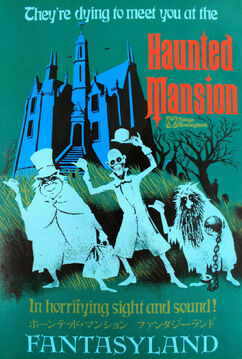 This version of The Haunted Mansion was featured in Fantasyland in Tokyo Disneyland. This version is same as the one in The Magic Kingdom, with a few differences.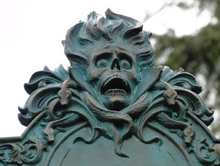 Notable Differences from other Haunted Mansions
The mansion's gates are decorated with statues of Griffons in order to tie in better with the ride being set in Fantasyland.
The waiting queue is decorated to look more like an unfinished wing of the Mansion left in ruin.
A spear is shattered through one of the windows on the Mansion's exterior.
The Ghost Host was voiced Teichiro Hori. The entire language is completely in Japanese.
Community content is available under
CC-BY-SA
unless otherwise noted.