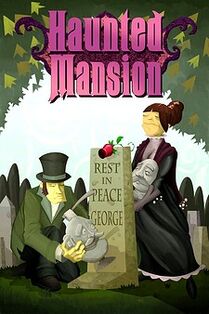 Haunted Mansion #8 is the unreleased eighth issue of the comics by Slave Labor Graphics. Though unreleased, two stories, possibly meant to be published in the issue, have emerged online.
Preaching to the Choir - A story about the Organist and the origins of the Organ Banshees.
Written by Cory Doctorow
Drawn by Christopher. (released on Boing-Boing in March 2012)
The Doctor is In - Phineas is a traveling snake oil salesman whose con-artist ways finally catch up to him.
Written by Jon Bean Hastings
Drawn by John Morris (Published on Jon's DeviantArt account)
See also: